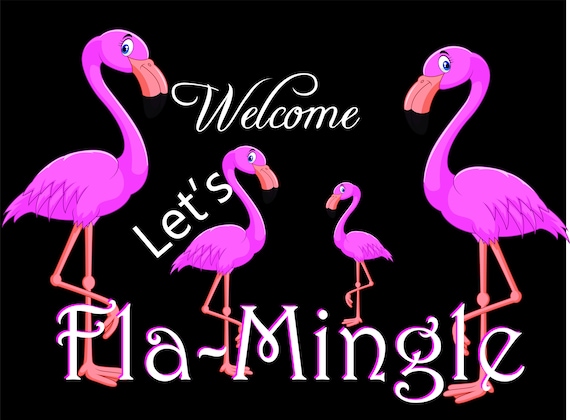 The Social Committee is looking for someone to host the 6th Flamingo Mingle for the Woodland residents.    This event is usually held around the first day of Summer; but the date is up to the host!
I've done it in the past and its really fun and not a lot of work for the host…..as a host all you basically have to do is permit the Social Committee to use the commons area behind your unit for the party.   A restroom should also be available for those attending who don't live close to the event.  Tables and supplies may be brought over a few days ahead of time and stored in your garage to make set up easier on the day of the event.  The social committee handles signage, party set up and everyone brings their own food and drinks.  At the end of the event, the social committee cleans up.
Its a great way to get involved with the association and meet some fellow residents that may not necessarily live close to you.
If you are interested, contact Cindy Gliesman at cgliesman@gmail.com