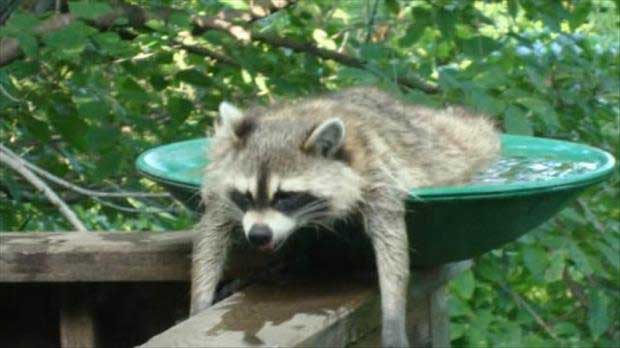 This is sort of how we all feel about now!
On the other hand it reminds me of how wonderful it is to live at Woodlands South because of the variety of wildlife we can experience right from the comfort of our homes….or in my case the comfort of my desk.  As I was sitting out there reading, the visitors on my deck this week included a chipmunk, a ground squirrel, a baby groundhog and a hummingbird.    Additionally, both deer and rabbits sauntered by as I listened to a veritable concerts being but on by our neighborhood birds.   How fortunate are we to enjoy the variety that Mother Nature offers!
While you are basking in the heat this week, take the time to read the local newsletters to stay informed about what's happening in our communities:
Northville District Library Current Events
Unfortunately, Northville Township has not published a newsletter since February.