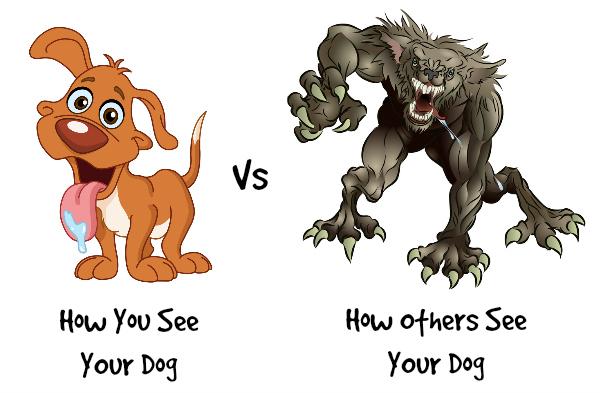 You love your dog.  We get it, we really do.  However, even if you think your dog is the friendliest dog in the world not all of your neighbors share those same views.
Woodlands South has always been a dog friendly community and we want to keep it that way.  Hence, it is imperative that dog owners respect their neighbors and their community by keeping their dogs on a leash and picking up after them.  It has become especially troublesome for morning walkers who are increasingly seeing animals roaming free as their owners lets them out to perform their "morning rituals".    You may know that your dog is only running to greet the walkers but the walkers don't know that and shouldn't be subjected to an approaching dog who may or may not be friendly to either people or other animals.  We all have bad days when we growl at others!
Please keep your dog on a leash at all times.  Not only is it a requirement of the Woodlands South By-Laws but it is also a Township Ordinance.  Keeping an animal in Woodlands South is a privilege not a right.  Failure to obey the rules can subject you to fines per the By-laws and repeated offenses can result in the loss of that privilege.
If you want to allow your dog time to be "free", Northville has two dog parks available for the use of enjoyment of your canine companion.  More information can be found at http://www.northvilleparksandrec.org/ParksAndFacilities/DogPark.htm