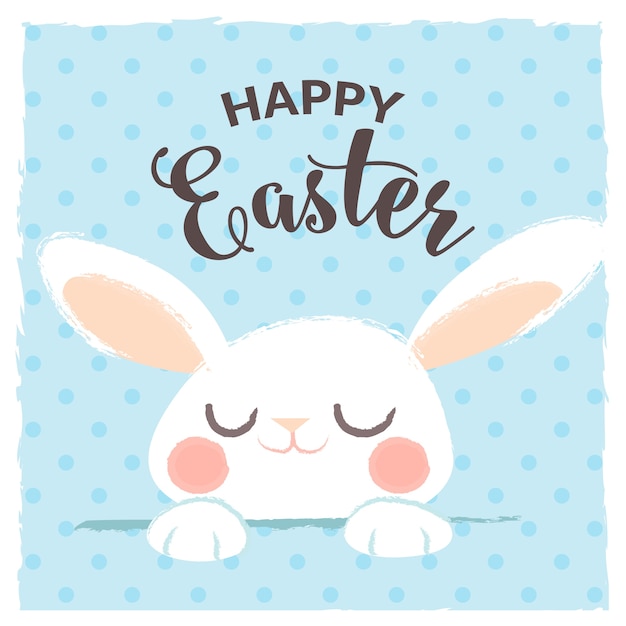 As always, for your reading enjoyment this week, just click on the name of the newsletter or venue to be taken directly to it. Some of the events planned are highlighted below but be sure to follow the links to insure that you are not missing out on any events that may be of special interest to you.
Arbor Day Seedling Give-Away
The Northville Township and City Beautification Commissions are sponsoring an Arbor Day Seedling Give-away.  Don't think that because we live in a condo that you can't take advantage of this opportunity.  They have given away shrubs in the past including Red Osier Dogwoods and Ninebarks.  These can be planted in the rear of your units provided they conform with Rules and Regulations of the Association that can be found under the documents section of the website.
NORTHVILLE TIMES
The March/April Issue of the Northville Times can be viewed by clicking on the title above.  We are highlighting just a few of the great business establishments in Northville that are offering fun activities during the month of March.
The Bee's Knees
149 E. Main Street/248-347-6718/www.thebeeskneespottery.com
Paint a Unicorn – Thursday, April 5th, 7:00 pm
A 12"x12" Silhouette of a unicorn can be done with any background colors. All your supplies (12"x 12" canvas, paints, brushes and apron) are provided for you.  No experience is necessary. Your instructor will walk you step-by-step through the painting. This will be an unforgettable experience and you get to take home your masterpiece. Acrylic paint stains- dress accordingly.  $25 per painting, 8+
Edward's Café and Caterer
115 E. Main Street/248-344-1550/www.edwardscaterer.com
Free Soup
Stop in for lunch or swing by to pick up dinner to-go! Buy a Large Salad or a Full Sandwich and get a cup of our Delicious Homemade Soup for FREE! (expires 04/30/18)
2018 State of the Community Luncheon – Wednesday, April 18th, 11:30 am to 1:30 pm
Schoolcraft College VisTaTech Center, 18600 Haggerty Road, LivoniaCommunity updates presented by:
Mary Kay Gallagher, Superintendent, Northville Public Schools
Robert Nix, Supervisor, Northville Township
Ken Roth, Mayor, City of Northville
RSVP by April 4, 2018 to lindseybutzin@northville.org or (248) 349-7640
Northville Art House
215 West Cady Street/(248) 344-0497
The Art of the Family: Donald, Robert, Susan and William Perrish – April 6th thru April 28th
Innate talent and environmental influences, including the fact that they were raised in a family of artists has shaped this family of award-winning Metro Detroit artists.  A few examples of the work of this talented family are shown below:
Winter/Spring Art Classes and Workshops
Did you know that the Art House offers classes for all level of artists?  A few examples of some that you might want to try are listed below but the full list of classes as well as registration information can be found be clicking here.
Mill​ ​Race​ ​Historical​ ​Village/​Old​ ​School​ ​Church/​215​ ​Griswold​ ​St.​
The​ ​Wreck​ ​of​ ​the​ ​Edmund​ ​Fitzgerald – Wednesday, April 25th – 7 pm
Ric Mixter, a diver and photographer, gives first hand information of events from interviews he conducted. This lecture focuses on the SS Edmund Fitzgerald and the storm on November 10, 1975 that caused the sinking of this massive freighter.
INSPIRE – NORTHVILLE SENIOR CITIZENS NEWSLETTER
Community Center/303 W Main St/248-349-4140
The new issue of the Northville Senior Citizens Newsletter Inspire for the months of March and April can be read by clicking here.
Northville Out to Lunch Bunch 
Get together with your friends or make new ones by signing up to go out to lunch with other Northville Seniors. A local Restaurant will be chosen and reserved for the group. This social group meets once a month at 11:30 a.m. Please Register at the Senior Desk. You will receive a confirmation phone call before the event but you must register in order to be included in the group reservation. Meet at the designated restaurant on the day and time of the lunch. Transportation and payment for your meal is on your own.  The next dates are:

April 10: Diamond Jim Brady's
May 2: China Café

BINGO! – Thursday, April 12th – 1pm
While this event is free, please call the community center for a reservation.
Protect Your Retirement – Tuesday, April 17th – 10:30 am to Noon
There are many outside forces which may derail your retirement plan. These threats include: inflation, stock market risk, outliving your assets, creditors, assisted living, nursing home expenses, and increases in tax rates. Learn how many of these forces may be minimized or eliminated. Registration deadline is April 12th.  Free
Edsel & Eleanor Ford House "Behind the Scenes" Tour – Friday, April 20th- 9 am to 2:45 pm
The Edsel & Eleanor Ford House experience is an authentic witness to the past that inspires, educates and engages visitors through exploration of its unique connections to art, design, history and the environment, while celebrating family traditions and community relationships. Lunch on your own after the
tour, location TBD. Registration deadline: April 12th.  Fee:  $23
Island Escape, Luau – Thursday, April 26th- 6 pm to 9:30 pm
52251 Pontiac Trail, Wixom
Get together with seniors from the surrounding area and find yourself in the center of a tropical luau. Northville, Novi, Milford, South Lyon, and Wixom will be represented at this event. Bring your friends and Hula the night away with fabulous food, music and dancing from the islands. Be entertained by Polynesian & fire dancers. Sign up at the Community Center. Registration deadline is April 19. Fee $10
Brain Heath Series
Join Kathy Housey, Brain and Balance Certified Instructor, as she presents the latest findings on the aging brain which dispel past theories about genetic predisposition to genitive decline and Alzheimer's, introduces brain exercises for different ability levels, dietary changes to protect the brain, and the importance of relaxation and sleep. Registration is for the whole series. Registration deadline is April 13th.Thu. April 19 10:30 a.m. – 12 p.m. Free Brain Health. It's Good News!
Thu. April 26 10:30 a.m. – 12 p.m. Free Exercise: Cognitive Candy
Thu. May 10 10:30 a.m. – 12 p.m. Free Your Gut is Your Second Brain
Thu. May 17 10:30 a.m. – 12 p.m. Free Are you an Owl, Lark or a Hummingbird?
Friday Flicks – Friday, April 6th – 1 pm – The Hollars
After learning about his mother's grave illness, aspiring graphic novelist John Hollar leaves New York City behind and heads to his hometown, where he must contend with his dysfunctional family, an old rivalry and a persistent ex-girlfriend. Cast: Sharito Copley & Charlie Day
NORTHVILLE DISTRICT LIBRARY
212 West Cady Street/248-349-3020
Beauty of Native Plants with Drew Lathin – Monday, April 2nd – 7 to 9 pm
Native plants can withstand sub-zero temperatures, summer heat, drought, and insects all without supplemental water, fertilizers, or sprays. In addition, native plants co-evolved relationships with our native insects, and together, form the foundation of the food chain that supports butterflies, bees, birds, and predators. Native plants can be used to create beautiful landscapes that are designed to increase habitat, reduce resource inputs, and build healthier outdoor living areas.  Learn the principles of sustainable landscaping and how you can do your part to reduce resource inputs and create habitat.
Coloring for Grown-ups – Wednesday, April 4th – 1pm
Join us for a relaxing afternoon. We supply coloring pages just for adults, markers, colored pencils and crayons.
Between the Lines Book Discussion – 2nd Monday of Every Month – 7 pm
All are welcome to join in a lively, informal book discussion.  Fiction and non-fiction titles are chosen based on professional reviews, awards lists and recommendations from the group members.  No registration needed, just drop in.  This months book is:


Strings Attached by Joanne Lipman and Melanie Kupchynsky – April 9th
Public-school music teacher, Jerry Kupchynsky, a Ukrainian-born taskmaster who yelled and stomped and screamed, made his students better than they thought they could and changed their lives forever. Non-Fiction
MAYBURY STATE PARK 
20145 Beck Road/248-349-8390
The 2018 Winter Newsletter for the Friends of Maybury State Park can be found be clicking here. It details what's new in the park as well as provides information on some upcoming events through May, 2018.
MAYBURY FARM
50165 8 Mile Rd., Northville/248-916-3033
Maybury Farm Opens for the Season, April 17
There will be new hours this year, and will be open from 10:00 am to 6:00 pm, Tuesday through Sunday.
TIPPING POINT THEATRE
361 East Cady Street/248-347-0003
Ripcord – March 22nd to April 22nd
Abby isn't known for her friendliness at Bristol Place Senior Living Facility, and that's just the way she likes it. After all, when nobody wants to be your roommate, you get a double room with a view all to yourself. When Marilyn moves in, with her cheery disposition and optimistic outlook, Abby knows she'll need to break her if she wants her privacy back. But Marilyn isn't going down without a fight. And that's when they make "The Bet."  How far will they go in this hilarious escalation of pranks, tricks, and attacks?  Buy Tickets here.
Taste of Plymouth- Monday, April 16th – 5 to 7:30pm
The 29th Annual Showcase and Taste of Plymouth is coming to The Inn at St. John's.  Enjoy experiencing the taste of 18 of our local restaurants and visiting the 75 business exhibitors who are offering raffle prize drawings. Along with community volunteer service awards, this event is a great celebration of the Plymouth Community.  Tickets can be purchased in advance at  Showcase and Taste of Plymouth 2018.
DIA Behind the "Seen"… Vogue – Monday, April 9th – 7pm
The clothing you wear can say a lot about who you are.  This talk explores costuming and adornment throughout time.  Discover the many ways that personal, political and cultural identity is communicated through our clothing and body art.  Presented as a Community Service by the Detroit Institute of Arts.  Sign-up online.
Spring Card Marking Workshop – Thursday, April 12th – 12:30 to 2 pm
Participants will leave with 3-4 of their own ready-to-be mailed cards. Material and supplies provided. Registration is required. Please  call Sandburg Library (248-893-4010) to save your place.
Genealogy Saturdays – Saturday, April 21st – 9:15 am
Are you working on your ancestral tree? Join Carl Katafiasz, Head of Adult Services at the Bennett Civic Center Library, for help with your genealogy project. This month topics will include nicknames and cemetery research. Programs are free and no registration is required. Held at Civic Center Library.
Financial Scrapbooking – Wednesday, April 25th – 7pm
Learn how to create a financial scrapbook—a consolidation of your financial presence in a single location—to help you and/or your loved ones understand your financial situation for planning purposes and in emergency situations. Registration Required.  

CHERRY HILL THEATER
50400 Cherry Hill, Canton/734-394-5300
The Cemetery Club  – Friday April 13th & Saturday, 14th @ 7:00 pm – Sunday, April 15th @ 2 pm
Enjoy this comedy about three widows who meet monthly for tea before going to visit their husbands' graves. Ida is sweet tempered and ready to begin a new life; Lucille is a feisty embodiment of the girl who just wants to have fun; and Doris is priggish and judgmental, particularly when Sam the butcher enters the scene. Sam and Ida hit it off, but Doris and Lucille's meddling causes hilarious confusion and guilt. Rated G. Approximate run time: 2 hours.  Tickets: $16-$18.
CULTURE SOURCE
Culture Source is the website for the Arts and Culture Alliance. A full calendar of events can be found by clicking here.
CRANBROOK
39221 Woodward Avenue, Bloomfield Hills/248-645-3200

Ancient Rome now open!
Children and adults alike will enjoy THE newest exhibit, Ancient Rome: Age of the Caesars. Kids will be enamored with the hands-on activities and mighty gladiators, while parents and grandparents will admire the finely-crafted technology, historical content, and the unique opportunity to see and use functional antique Roman technology. Ancient Rome runs through July 3, 2018. Tickets are $8 for adult non-members; individuals 65+ and children 2 – 12 are $6.