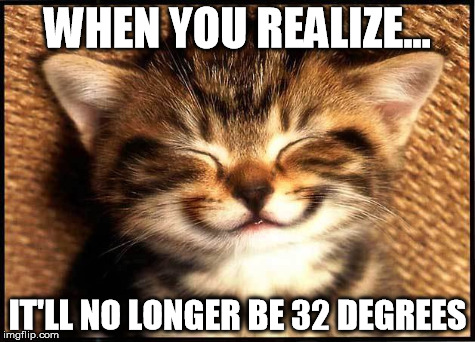 As always, for your reading enjoyment this week, just click on the name of the newsletter or venue to be taken directly to it. Some of the events planned are highlighted below but be sure to follow the links to insure that you are not missing out on any events that may be of special interest to you.
Northville's Farmer's Market – Every Thursday starting May 3rd – 8 am to 3 pm
Northwest corner of 7 Mile and Sheldon Rd.
There's something for everyone at the Northville Farmers' Market. Visitors will enjoy over 70 stalls of Michigan-made and Michigan-grown products.
For all the green thumbs out there plants and flowers are available while other finds such as are fine juried crafters, garden art, soaps, jewelry, furniture, woodworking, and home accessories are also featured.
Chefs at the Market Series is held the 3rd Thursday of each month featuring local chefs, fresh produce, free recipes, cooking demonstrations, and samples.
Master Gardeners are available to answer your gardening questions each Thursday until noon.
For more information on the Farmers' Market, please contact the Northville Chamber of Commerce at (248) 349-7640 or visit them at 
www.northville.org
.
Northville Summer Friday Night Concert Series – Commencing Friday, May 25th

The full schedule of events for this summer's downtown concert series can be viewed by clicking
here
.  Start your planning now so you don't miss any of your favorites.
First Friday Reception – Friday, May 4th – 6 to 9 pm
Support our young artists by attending the 19th Annual Student Art Exhibit presenting work by artists in grades 6-12
Mill​ ​Race​ ​Historical​ ​Village/​Old​ ​School​ ​Church/​215​ ​Griswold​ ​St.​
Early Organized Crime in Detroit – Tuesday, May 15th – 7 pm
Though detectives denied it, the Italian mafia was operating in Detroit as early as 1900, and the city was forever changed. Bootleggers controlled the Detroit River and created a national distribution network for illegal booze during Prohibition. Gangsters, cops and even celebrities fell victim to the violence. Professor James Buccellato spent years researching and writing a book discussing the riseof organized crime in Detroit. Join us to hear this expert discuss this fascinating subject.

INSPIRE – NORTHVILLE SENIOR CITIZENS NEWSLETTER
Community Center/303 W Main St/248-349-4140
The  New May/June issue of the Northville Senior Citizens Newsletter Inspire can be read by clicking on the title above.  
New Medicare Numbers & Fraud – Wednesday – May 9th – 1 to 2 pm
Find out about the new Medicare numbers coming in June and fraud schemes associated with it. Volunteers from MMAP (associated with the Senior Alliance) will cover everything you need to know and answer questions pertaining to these new changes. Registration deadline is May 1st.  Free.
Henry Ford Museum/Greenfield Village – Friday, May,18th – 9:30 am to 3:30 pm
The Henry Ford/Greenfield Village is the largest indoor-outdoor museum complex in the United States. Come walk amongst history and enjoy the afternoon at this great museum. Included in the price: Roundtrip transportation, entrance to both Henry Ford and Greenfield Village. Registration deadline: April 30th.  $48 no refunds.
Free Skin Screening – V Dermatology – May 21st – 11 am to 1 pm
Dr. Anthony Van Vreede is a board-certified dermatologist who will be performing skin cancer screenings free at the Northville Community Center Registration is required and the appointments are in 15 minute increments. Registration deadline is May 17th.
Tigers Game vs. Los Angeles Angels  – Thursday, May 31st – Noon to 7 pm 
Bring your friends and cheer on the Tigers at Comerica Park! Trip includes transportation and a ticket to the game all for $49.  The bus departs from the parking lot across from the Northville Post Office at  12:00 p.m. Please arrive by 11:45 a.m. for check in. Registration deadline: April 30th
Motown the Musical – Saturday, June 9th – 11:00 am to 5:15 pm
The true American dream story of Motown founder Berry Gordy's journey from featherweight boxer to the heavyweight music mogul who launched the careers of Diana Ross, Michael Jackson and many more. Lunch on your own after the show, location TBD. Registration Deadline: May 1st.  $96 no refunds
Art Series – Art House
This is a 4-part Art Series taught by the Northville Art House Instructors. They will discuss, demonstrate and allow students to experiment with a different medium each week. Sign up for one or all! Cost: $20 per workshop and includes supplies. Registration deadline is one week before each workshop.

Thursday May 10 1:00 – 2:30 p.m. Watercolor with Julie Woodward
Thursday May 17 1:00 – 2:30 p.m. Acrylics with Nancy Barick
Thursday May 24 1:00 – 2:30 p.m. Mixed Media with Maria Latour
Thursday May 31 1:00 – 2:30 p.m. Right Brain Drawing with Sasha Roberts-Levi

Pilates Mat *Free Demo Days*: Tuesday, May 15th and May 22nd – 9:30 am
Improve your mind body connection through Pilates -a low impact exercise program designed to rebalance, lengthen and strengthen the body and increase
flexibility. For beginner and intermediate students. Please bring your own mat. Plans are in the works to start the class in June. Please inquire at the community center desk for more information when you register for the free demo.
Northville Out to Lunch Bunch
Get together with your friends or make new ones by signing up to go out to lunch with other Northville Seniors.  This social group meets once a month at 11:30 a.m. Please Register at the Senior Desk. You will receive a confirmation phone call before the event. Meet at the designated restaurant on the day and time of the lunch. Transportation and payment for your meal is on your own.

May 2: China Café
June 20: Deadwood Bar & Grill
July 17: Big Tommy's Parthenon in Novi

Friday Flicks – May 4th – 1 pm

Darkest Hour 2017 PG-13 (2 hrs. 5 min)
This historical drama chronicles the epic battle to evacuate more than 300,000 Allied soldiers who find themselves trapped on the beaches of Northern  France during the 1940 invasion by Adolf Hitler's Nazi forces.
NORTHVILLE DISTRICT LIBRARY
212 West Cady Street/248-349-3020
Building the Modern World:  Albert Kahn in Detroit – Wednesay, May 2nd – 7 pm
Detroit News contributor Michael Hodges discusses his new book about arguably Detroit's most prominent and influential architect, Albert Kahn.  To register, click here.
History of Northville Police and Fire Departments with Hugh H. Jordan III – Monday, May 7th – 7 pm
This presentationsurveys historical events that shaped the Northville community through emergency response of the police and fire departments, from the first bank robbery to some tragic events that impacted and changed the community over 150 years. Hugh has 27 years' experience serving the community as a fire fighter and his family has continually served the community of Northville in both the police and fire departments since 1960 for a total of 166 years.  Register here.
MAYBURY STATE PARK 
20145 Beck Road/248-349-8390
The 2018 Winter Newsletter for the Friends of Maybury State Park can be found be clicking here. It details what's new in the park as well as provides information on some upcoming events through May, 2018.
Wildflower Walk – Friday, May 4th – 10 to 11 am
Join the Friends of Maybury as they lead a guided interpretive stroll on open paths lined with many of Michigan's beautiful native wildflowers and natural attractions. Bring your guidebook and camera. Suitable for all ages and abilities.  Please dress for the weather as this program will run rain or shine. Everyone welcome! No registration required.  NOTE –THE STARTING LOCATION FOR THE HIKE IS IN THE PARKING LOT IN FRONT OF THE HORSE BARNS! Please use the Beck Road entrance to the park.  State Park Recreational Passport required for entry into the park.
MAYBURY FARM
50165 8 Mile Rd., Northville/248-916-3033
Maybury Farm Opens for the Season, April 17
There will be new hours this year, and will be open from 10:00 am to 6:00 pm, Tuesday through Sunday.
TIPPING POINT THEATRE
361 East Cady Street/248-347-0003
Jazz at the Pointe – B3tles organissimo – Saturday, May 5th
For this show, organissimo will present B3tles – A Soulful Tribute to the Fab Four. Give it a listen HERE.  Tickets can be purchased by clicking here.
Northern Aggression – A Not so Civil War for Two Yankees from Detroit – May 17th through June 24th
When Rob and Maddie, longtime Michiganders, move down South for Maddie's new job, Rob quickly discovers that the opossum living under their deck isn't the worst of his problems. When their friendly next-door neighbor invites Rob to join him in a Civil War reenactment, a simple and comical misunderstanding ignites a hilarious private war that threatens to demolish the couple's new life before it even begins. See if geography can bind these two sides or if the battle wounds will cut too deep.  Tickets can be purchased by clicking here.
Plymouth Community Farmer's Market – Begins Every Saturday, May 5th – 8 am to 1 pm
The Market is located Downtown in the Gathering and on the street in front of the Penn Theater. It will run May through October on Saturday mornings. The market is full starting the year with 43 vendors, with many new to the market. Ten of the vendors are farmers selling produce as it comes into season. Market vendors will be selling flowers, plants, produce, cheese, sauces, honey, jams & jellies, baked goods, bath products, candles, jewelry, crafts, and much more.
Music in the Air Series – Commencing Every Friday on May 25th
The full lineup can be found by clicking 2018 Plymouth Music in the Air Schedule   Check it out so you don't miss any of your favorite bands this summer.
PLYMOUTH DISTRICT LIBRARY
223 South Main/Plymouth/734-453-0750
Rhapsody – Sheila Landis Blues – Sunday, May 6th – 3 to 4 pm
The territory where Glenn Miller's "In the Mood" morphed into Bill Haley's "Rock Around the Clock" is where you'll find "Sheila Landis and Blues in the Night".  Expect jazzy blues and tales of loss & love, rich with deep emotion.   Register here.
CULTURE SOURCE
Culture Source is the website for the Arts and Culture Alliance. A full calendar of events can be found by clicking here.
Play Ball!  Baseball at the DIA – March 29th thru Sept 16th
Detroit Institute of Arts/5200 Woodward Ave, Detroit/(313) 833-7900
Celebrate the great American pastime of baseball in this exhibition that features artworks from the DIA's collection as well as rare baseball cards, memorabilia and collectibles.  A highlight of the exhibition is a complete collection of more than 500 very rare baseball cards known as the T206 White Border Set produced in vivid color lithography and released from 1909–1911 by the American Tobacco Company. This collection is noted for its rarity and superlative condition and according to Professional Sports Authenticator is ranked third in the world. The Miller T206 collection boasts a Joe Doyle "error card" as well as the coveted and extremely rare Honus Wagner card. Free.
U of M Musical Society
Tickets for the 2018-2019 Season Go on sale May 1st.  At UMS, they commit to bringing a dazzling array of artists.   They believe strongly in the importance of nurturing young talent and fostering experimentation, while also collaborating with those cherished artists and ensembles who have been a hallmark of their series. To view the entire season and get ticketing information click here.
CRANBROOK
39221 Woodward Avenue, Bloomfield Hills/248-645-3200

Annual Spring Plant Sale – Tuesday, May 15, 2018 | 10:00 am – 7:00 pm – Wednesday, May 16, 2018 | 10:00 am – 2:00 pm
Shop for native plants, perennials, fairy garden plants, herbs, tomatoes, tropical plants from the Greenhouse, gardening items, and more! Learn about gardening tips from Cranbrook House & Gardens Auxiliary volunteers, many of whom are Master Gardeners.   Cranbrook House & Gardens is located at 380 Lone Pine Road, Bloomfield Hills, MI 48304. Please park across the street at Christ Church Cranbrook and take one of our complimentary shuttles or walk to the Plant Sale, located at the Greenhouse parking lot.  Guests are encouraged to bring wagons to transport their purchases back to their vehicles. Uneven terrain in some areas may make walking difficult. Assistance for persons using wheelchairs/walkers is recommended.Admission is free.
Ancient Rome now open!
Children and adults alike will enjoy THE newest exhibit, Ancient Rome: Age of the Caesars. Kids will be enamored with the hands-on activities and mighty gladiators, while parents and grandparents will admire the finely-crafted technology, historical content, and the unique opportunity to see and use functional antique Roman technology. Ancient Rome runs through July 3, 2018. Tickets are $8 for adult non-members; individuals 65+ and children 2 – 12 are $6.