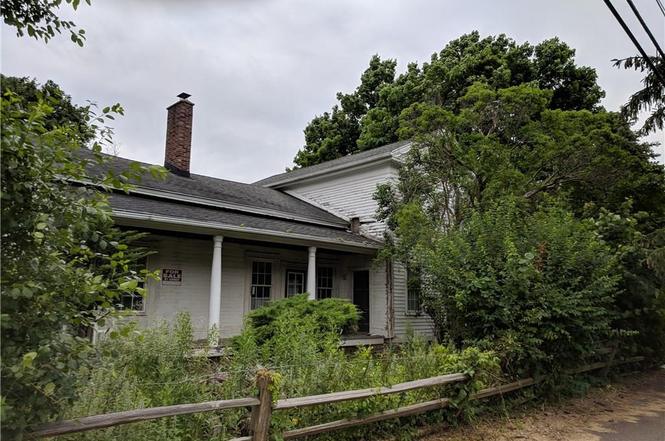 At the Town Hall Meeting, the house at the entrance to our community was discussed at length since it is such a eye sore.
You will be happy to know that it has been listed for sale for $375,000.  If you are curious about the House,  the listing which includes pictures of the interior, can be found here.
Hopefully, it will be sold and this poor reflection on Woodlands South will either be removed or renovated.