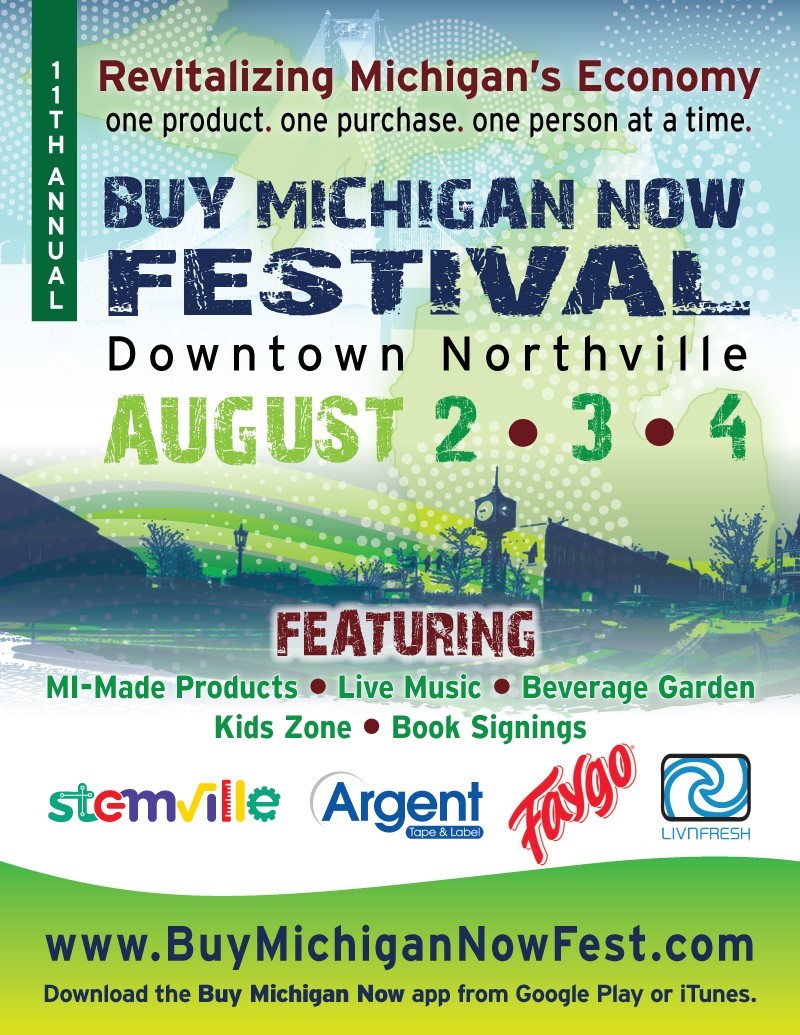 Music
Live entertainment from talented Michigan artists on the stage in Town Square throughout the fest. The lineup includes a wide variety of genres ranging including Country, Pop, Rock, and Blues.
FRIDAY AUGUST 2nd
4:00 – 5:30 pm – Soulshiners
5:45 – 7:00 pm – Alexa Delly
7:30 – 9:30 pm –  3rd Degree Byrnes
SATURDAY AUGUST 3rd
10:00 am -1:00 pm –  Norm and Carolyn Music Duo
1:30 pm – 4:30 pm  –  Kevin Nichols
5:00 pm – 7:00 pm –  Wisteria
7:30 pm – 9:30 pm –  Delta Twins
SUNDAY AUGUST 4TH
10:00 am – 12:00 pm – Rachel Sweet
12:30pm – 2:30 pm   –  Gerry Bee and Bluescasters
3:00 pm – 5:00 pm   –   David Gerald Band
Michigan Beverage Garden
Guests are invited to sip cool beverages while enjoying the hot music on the Town Square stage. The Michigan Beverage Garden features MI-made wine, craft beer, and the Official Pop of this year's fest, Detroit-made Faygo.
Michigan Beverage Garden Hours:
Friday Aug 2nd 5PM – 10PM
Saturday Aug 3rd 12PM – 10PM
Sunday Aug 4th 12PM-5PM
Authors
As part of Buy Michigan Now's continuing commitment to promote local artists, the festival will also include a Michigan Author Tent presented by Livnfresh. Writers from around the state will be on site to talk with guests about their books and sign and sell copies. This is a great opportunity to get some unique gifts. View the authors scheduled to appear.
Kids Zone
North Center Street is home to our Kids Zone  and will delight children of all ages with face painting, games, and activities.