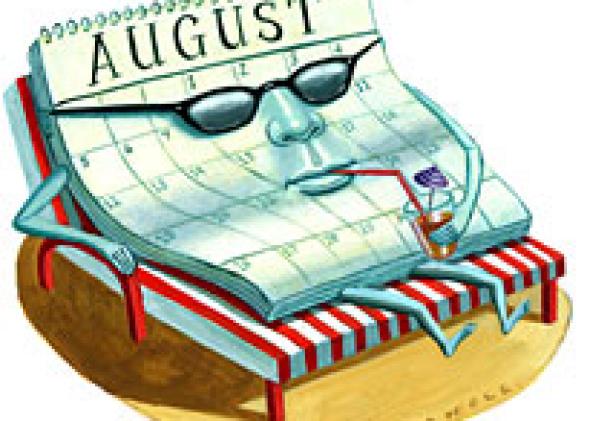 Just click on the name of the newsletter or venue to be taken directly to it.  Some events planned are shown below but be sure to follow the links to insure that you are not missing out on any events that may be of special interest to you.
Household Hazardous Waste Day

Saturday, August 10th – 8 am to 2 pm

Westland Shopping Center Lot behind JC Penny Store

35000 Warren Road, Westland
The July/August issue has recently been published.  You can read it here so that you don't miss out on any event that may be of special interest to you.
Source
Friday Night Concert Series – Town Square – 7 to 9 pm

August 2nd – Third Degree Byrnes
August 9th – Gia Warner – Classic Rock
August 16th – Shawn Riley Band – Celtic/Classic Rock
August 23rd – Steve King & the Dittilies – Classic Rock

Wednesday Acoustic Concert Series – Town Square – 7 to 9 pm

July 31st –  Matt Gabriel – Roots/Country/Americana
August 7th – Sam Van Wagoner – Blues/Top 40/Motown/Pop
August 14th – Kris Kurzawa Duo – Latin Jazz
August 21st – Shawn Riley Duo – Acoustic Duo

Murder at the Manor – Genetti's Dinner Theater – Saturdays through September 21st – 6:30pm

Wayne Platt, owner of Disgusting Toys & Novelties has passed away so family and friends have gathered at his Northville estate for the reading of the will and to compete in ridiculous games to win his fortune. But is he really dead and if he is, who killed him? You will get a chance to vie for Wayne Platt's fortune and be a suspect in his death in our new interactive comedy murder mystery!  To make reservations call (248)349-0522
Farmer's Market is Open for the Season – Every Thursday through the End of October – 8 am to 3 pm Across from Northville Downs

You will find produce and flowers from Michigan farms, along with food products and crafts, fresh produce, meat, cheese, flowers, fish and more. New this year, a food truck will be on site to sell lunch and refreshments (all through May and every third Thursday after May.) Vendor list here.
MILL RACE HISTORICAL VILLAGE
215 Griswold, Northville/(248)348-1845  
NORTHVILLE ART HOUSE
215 West Cady Street/(248) 344-0497
MARKED: The Art, Body, & Soul of the Tattoo Artist – August 2nd through August 24th

This exhibition features artists from four Metro Detroit tattoo and art studios each with their own individual style and body of work influenced by the tattoo culture. Work includes illustrations, mixed-media, paintings, pyrography, sculpture, and more.

Painting with Paws:  Unleash your Pet's Creativity for a Cause – Saturday – September 14th – 9:30 am to 12:30 pm

Create delightful works of art from your dog's paw print. Pet owners bring your dog to the Northville Art House to make a paw print, where an artist will transform the print into a completed work of art for a $20 donation. Choose between pre-selected designs. Mats will be provided. Pet vendors, treats and more activities are being planned. Pre-registration is strongly recommended to reserve a preferred time.  This event is part of Northville's Heritage Festival, September 13-15. Proceeds benefit public art education programs at the Northville Art House.

2019 Summer Art Class and Workshops

The Summer Brochure with the listing of classes can be found by clicking Here
NORTHVILLE DISTRICT LIBRARY
212 West Cady Street/248-349-3020
The History of Tiger Stadium: A Love Letter to Baseball at Michigan & Trumbull – Monday, August 19th – 7 pm Monday, August 19 > 7 pm

Doc Fletcher's latest book honors the Cathedral at The Corner where – together with great-grandparents, grandparents, parents, uncles, aunts, siblings, children, godchildren, and friends – we have cheered our Detroit Tigers. Although the structure is gone, the memories remain.  Doc's will share stories from the book of the characters on the field, in the stands, and those in the neighborhoods surrounding the ballpark, as well as about the broadcasters who brought the action to us when we couldn't be there ourselves.  Register here.

Home Automation – Thursday, August 29th – 7 pm

What does it mean to have a "Smart" home? Does it know when to turn on lights and start to make coffee? Can I control it from anywhere? Is it expensive? Is it safe? Join us as we discuss "smart" devices, what home automation means, what makes a device "smart" and what they can (or cannot) do. We will learn about different home automation setups, play with the devices, and talk about how to get started. Bring your curiosity and questions.  Register here.
INSPIRE – NORTHVILLE SENIOR CITIZENS NEWSLETTER
Community Center/303 W Main St/248-349-4144
New Newsletter

The July – August Senior Citizens newsletter was just published so click on the link here  to read it to insure that you are not missing out on anything that may be of special interest to you, as only certain highlights are presented below.

Special Events

Ice Cream Social – Balancing Earth Entertainment – Wednesday – August 21st – 12:30 pm to 2 pm – $5

Music duo Balancing Earth will be entertaining us with upbeat summer tunes, stories, jokes and their lively costumes as we enjoy some Guernsey's ice cream. Chocolate and vanilla ice cream with all the fixings will be available. Come enjoy some relief from the hot summer sun and bring your friends! Registration Deadline: August 16

Make your Own Greeting Cards – Friday – August 23rd 10 am to 11:30 am – $5
It means so much more to your loved ones if they receive a homemade greeting card from you this holiday season. Come and make your own cards
with Karlee. Limit 5 cards per person. Registration Deadline: August 16
Dancing Through the Decades – Thursday, September 12th – 6 to 9:30 pm – $10

The Senior Centers of Northville, Novi and South Lyon hosts the dinner and dance party. From the 20's all the way to the 80's,  we'll dance the night away! Come dressed in clothing from your favorite decade and maybe win a prize for the best outfit. Lee's chicken will be served for dinner. Tickets sold at the Northville Community Center until sold out.

Field Trips and Tours

Detroit Tigers Game – Minnesota Twins – Thursday, September 26th – $42
Northville Senior Services will "take you out to the ball game" and see the Tigers play. Price includes transportation, ticket and a voucher for a hotdog and pop. The bus will depart from the parking lot across from the Northville Post Office at 11:45 a.m. Please arrive by 11:30 a.m.  Register deadline August 30th
Senior Day at Michigan State Fair – Thursday, August 29th – 10:00 am to 2:00 pm

Free Senior Program 10:00 a.m. – 12:00 p.m.
Continental Breakfast provided, door prizes and drawings, box lunch, special Senior Day vendors & entertainment. If you book a ticket through Northville Senior Services a seat will be reserved for you at the program. If you reserve a ticket through the Michigan State Fair you will be considered an independent and a seat will not be reserved with our group.
Free Fair Exploration Time 12:00 – 2:00 p.m.
Visit the fair exhibits, see the entertainment or competitions being held at the fair. This portion of the fair has a great deal of walking involved. You may choose to spend all your time at the fair or get a ticket to the senior program (above).
Transportation
The Northville Senior Transportation department offers round trip transportation to the Senior Day at the Michigan State Fair. The bus will depart from the parking lot across from the Northville Post Office at 9:15 a.m. Please arrive by 9:00 a.m. Registration deadline: August 23

Programs

How To Review Your Estate Plan – Gary Allen, Attorney – Tuesday, August 16th – 10:30 to Noon – Free
Do you have an existing will or trust? Do you have powers of attorney? Do you have a ladybird deed? Are they current? Are they sufficient under laws in 2019? Learn how to review your existing estate plan before it is too late. Registration deadline: August 16
Sepsis Presentation – St. Mary Mercy Health – Wednesday, August 14th – 11 am to noon – Free
We are exposed to a variety of organisms every day, many of which can cause infections. Infections can occur when these organisms enter our body through various means. If our immune system reacts incorrectly in fighting these organisms it can cause serious injury to the body. Come learn about this condition called sepsis and what you can do to prevent it. Registration deadline: August 9
Matter Of Balance – Ascension – Belinda Kabodian, BS RN – Wednesdays, September 4th to October 23rd – 10 am to Noon – Free
A Matter Of Balance is designed to reduce the fear of falling. The program uses lecture and exercises to improve strength, coordination and balance along with problem solving and group discussion. Registration deadline: August 23

Friday Flicks – 1 pm – $1

August 2nd – Brooklyn – 2015

After emigrating from Ireland, Eilis Lacey readily adapts to the vastly different New York City, where she falls for a young Italian. But when tragedy pulls her back to her hometown, she finds her loyalties divided between two nations — and two men.

August 9th – Life of Pi – 2017

Based on Yann Martel's best-selling novel, his coming-of-age tale recounts the adventures of Pi, an Indian boy who is the sole survivor of a shipwreck. Pi finds himself on a lifeboat with only some zoo animals for companionship.  

August 16th – Tea with the Dames – 2018

Acclaimed actresses Maggie Smith, Judi Dench, Joan Plowright and Eileen Atkins — all Dames of the British Empire — gather for a captivating conversation that includes reminiscences, gossip and untold tales about their stage and film careers

August 23rd – Maudie – 2017

This affecting biopic charts the story of Maud Lewis, who rises above the juvenile rheumatoid arthritis that made her a social outcast and finds a passion for painting, becoming a beloved Canadian folk artist in the process.

Out to Lunch Bunch

Let's do lunch! A local restaurant will be chosen and reserved for the group. Meet the group at 11:30 a.m. at the designated restaurant. Transportation and payment for your meal is on your own. Please register at the Northville Community Center desk in order to be included in the group reservation.
Upcoming dates & Restaurants:

Monday, August 12th – 160 Main

Monthly Trivia

Sign up to take on other local seniors in a friendly game of Trivia. Stonecrest Senior Living will host this monthly trivia game. Prizes for each round will be handed out and light refreshments will be served. Registration is required.

Wednesday August 28th –  1:00 – 2:00 p.m. Free

Monthly Bingo

Come play Bingo with us. Registration is required at the Community Center desk prior to the event. Free (except for special Bingo)

Thursday, August 8th, 1:00 – 2:00 p.m. – Free
MAYBURY PARK/FARM
20145 Beck Road/248-349-8390
Intro to Edible Plants of the Park – Saturday – August 24th – 10 am to 11:30 am

Join an easy to moderate hike through the woods and fields. Learn to identify some easily recognizable edible wild plants, and those you should avoid. Please dress for the weather. Meet at the Trailhead Building, accessible from the 8 Mile Entrance to the park.

Maybury History Hike – Saturday – September 14th – 10 am to 11:30 pm

Join Maybury State Park Interpreter Karen Gourlay for a hike through the park highlighting its past. On the property are remnants of both early farms, and the Maybury Sanatorium, a tuberculosis sanatorium which was in operation until the late 1960s.  All ages are welcome. Meet at the Trailhead Shelter.

Music At Maybury – Mondays –  7 pm
Trailhead Shelter Lawn – 8 Mile Road Park Entrance – Bring your own lawn chairs and blankets

July 29th – Busted by Nine
August 5th – Steve Taylor – Acoustic
August 12th – The Maybury's
August 19th – TBD
August 26th – Undecideds

Free Movie in the Park – 
TIPPING POINT THEATRE
361 East Cady Street/248-347-0003
Seasons Tickets for the 13th Season are Available Now!
Anatomy of a Hug – July 25th through August 25th

The one constant in Amelia's life has always been TV. Growing up in different foster homes, it was a comfort to know she always had a makeshift family waiting for her on the screen. Now in her 30's, Amelia continues to escape her daily life with the help of TV. When her estranged mother moves in, she is forced to make an actual human connection. Anatomy of a Hug is a touching story of finding a way to forgive, even when it seems impossible.  For tickets go to:  www.tippingpointtheatre.com
Music in the Park – Fridays at Kellogg Park – 7 pm

August 2nd – Dale Hicks Band
August 9th – Motor City Soul
August 16th – Theo  Gridiron
August 23rd – Rick and the Allnighters
August 30th – Magic Bus

Revolutionary '60s – New Exhibit at the Plymouth Historical Museum – July 3rd though November 6th

Strap on your seatbelt! The Plymouth Historical Museum is bringing back that decade of turmoil, excitement and never-ending news in their new exhibit, the "Revolutionary '60s." Be prepared to revisit the moon landing, the British music invasion, the Hippie movement and much, much more.

Plymouth Farmers Market – Every Saturday – 8 am to 1 pm Downtown Plymouth on Penniman by Kellogg Park at the Gathering