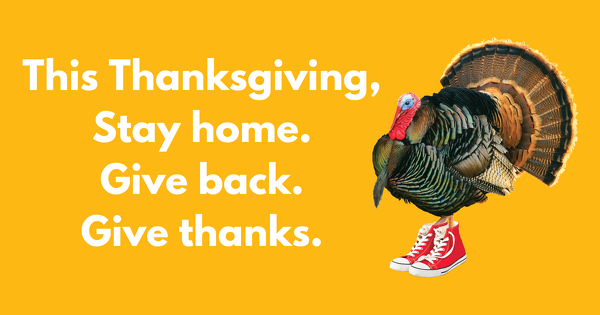 We all long to be with family and friends.  We are all tired of the isolation.  However, stop and think.  Is the risk associated with holidays this year worth the possibility that you are risking all of the holidays to come   – not only for you but those that you care about the most?   If the thought of not cooking that traditional Holiday Meal is more than you can bear.  Cook it and deliver the meals to your family and friends.  Just no contact.  It will make you feel good and you can zoom over dinner.  We've come so far, a vaccine is in sight.   Just hang in there a little longer and stay safe!
Holiday Greens and Winter Market 

When: Saturday, November 21st – 9 am to 1 pm and Sunday, November 22nd – 9 am to 3 pm
Where:  Parking lot at the corner of 7 Mile and Center Street

Christmas in the Village
Buildings will be beautifully decorated  with Christmas trees and more.  There will be carolers, cocoa and cookies.  All socially distant and outdoors.  Afterward you could take a stroll in Downtown Northville and enjoy the "Heat in the Street".  Find out more about that here.

When:  Friday, December 11th – 4 to 7 pm and Saturday, December 12th – 4 to 7 pm
Where:  Mill Race Village
How:  Timed tickets will be sold on-line here.
Northville District Library Adult Events
Out of Rushmore's Shadow – Thursday – November 18th – 7 to 9 pm – Join Zoom Meeting
Meeting ID: 841 7872 5308 – Passcode: 093355
Respect and Renew:  Renovating an Historic Northville Home – Monday – November 30th – 7 to 9 pm – Join Zoom Meeting– Meeting ID: 856 3751 9448 – Passcode: 059989
Monthly Adult Craft – Snow Globe – Wednesday – December 2nd – 1 to 3 pm – Join Zoom Meeting
Meeting ID: 856 6184 4416 – Passcode: 068581
Northville Senior Citizens Newsletter –  November/December Issue
This is a new issue.   So check it out!
Did you know that exercise can increase your mood? Virtual Exercise Class Commence this week – Sign up here
Friday Flicks are still being shown with masks required

November 20th: The Art of Racing in the Rain-2019
December 4: Little Woman-2018
Ladies Holiday Shopping Day – Thursday, November 19th – 10 am to 8 pm
Holiday Green's Market – Saturday, November 28th – 9am to 4pm at the Gathering (Penniman across from Kellogg Park)
Plymouth District Library – www.plymouthlibrary.org