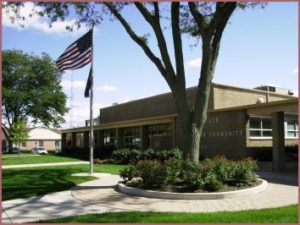 Northville provides recreational, fitness, wellness and educational activities at the:
Northville Community Center
303 W. Main Street
Northville, MI. 48167
Office Hours: Monday – Friday
10:00am – 4:30pm
Telephone: (248) 349 – 4140
Fax: (248) 348 – 5275
For the most up to date information please log into their website at:
http://www.northvilleseniors.org
Some of the many services offered are:
HEALTH AND WELL BEING:

Medical Loan Equipment
Liquid Nutrition Distribution
Alzheimer Support Group
Telephone Reassurance Calls (Telecare) or homebound residents
Foot Reflexology
Congregate Nutrition Program
Flu Shots: Held in the fall
Medicare Annual Enrollment: Held in the fall
BUS TRANSPORTATION:
Northville Community Center provides curb-to-curb bus transportation for residents who are 60+ or have a documented disability. Check out times and fees on the
Transportation page
 or call the Transportation Office at: (248) 449 – 9934.
SENIOR NEWSLETTER:
Printed every other month – Includes program and event information, trips, cards and services.
Available online
 or a copy can be mailed to you.  Call the center for subscription rates.
CLASSES, FITNESS, & ACTIVITIES:
The most recent and up to date activity regarding classes, fitness and activities can be found
here
.
Cards and Games
Group Fitness Classes
Friday Flicks
Line Dancing
Walking
50+ Volleyball
EVENTS & DAY TRIPS:
Northville Community Center Senior Services offers many fun and exciting events and trips throughout the year. Many of our activities include:
TRIPS
Tiger Games
Home Tours
Casinos
Museums
Theatre
DSO
DIA
Portofino on the River
Detroit Zoo
Eastern Market
Michigan Princess Boat Tour
EVENTS
Senior Fest
Fasion Shows
Lecture Series
Thanksgiving and Holiday Luncheons
Valentine's Day Party
Bingo
Lunch and Learn
Elder Law Series
Senior Prom
These are only a few of the yearly trips and events.
Check out the Senior Newsletter
for current schedules.